The Black Cadillacs are a 5-piece rock band from Tennessee with an original sound that includes influences from 60's era rock and roll to more modern grunge and indie rock. With a focus on high energy live shows and a near constant touring schedule, the band is building a reputation as a road-hardened live act you don't want to miss. "Their live-set is where this well-orchestrated yet explosive blend comes to life." says Red Bull Sound Select of the band's SXSW performance. "Amazing energy from beginning to end", adds Consequence of Sound.
First cousins, Will Horton and Matthew Hyrka, formed the band in Memphis with childhood friend and bassist, Philip Anderson. When the trio moved to Knoxville for college, they added guitarist, John Phillips and drummer, Adam Bonomo to the mix. With more than 5 years of writing, recording, and performing together, the band has carved out their place in the touring landscape. According to Jack Smith at No Country for New Nashville, "At this point in their career, these Knoxvillians have really nailed down how to put together a fantastic performance…"
The band spent much of 2014 on the road, including their first European tour, with shows in France, Germany, Belgium, Spain and the Netherlands. Relix Magazine named the band one of their "Summer Stars" after appearances at several major festivals including Bonnaroo, Hangout Fest, SXSW, Wakarusa, Summerfest, and Bunbury to name a few. "The band's aggressive brand of indie-rock, which puts a lot more emphasis on the second half of the term, has reeled in all types of live music lovers. With their bluesy, often bombastic guitar riffs and a pulsing rhythm section that perfectly complements Horton's disarming vocals, it isn't surprising that a slew of festivals have sought to add their propulsive sound to the bill.", says the magazine.
The Black Cadillacs bring their formidable on-stage energy to the studio and the result is an enthusiastic, honest approach to modern rock music. With songs featured in several major network TV shows like, ABC's Nashville, CBS' CSI, USA's White Collar and Unnecessary Roughness, as well as multiple feature films and documentaries, the results speak for themselves.
The band released their new self-titled, 5-song, EP on February 24, that features their most exciting material to date. Produced by Ken Coomer (Wilco), the EP exhibits a darker, more mature sound, with the familiar strong rhythms, thoughtful lyrics and hard hitting guitars that earned the band their following. Purchase the Black Cadillacs' new EP and catch the band on the road in 2015.
Contact Information:
Management:
John Phillips
theblackcadillacs@gmail.com
Booking:
Jordan Burger
Fleming Artists
734-995-9066
Jordan@FlemingArtists.com
Legal:
Kent Marcus
Marcus & Colvin, LLP
mcentlaw.com
Licensing:
Downtown Music Publishing
dmpgroup.com
Photos By:
Brian Wagner
brianwagnerphotography.com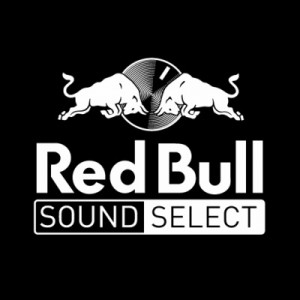 Proud To Play: